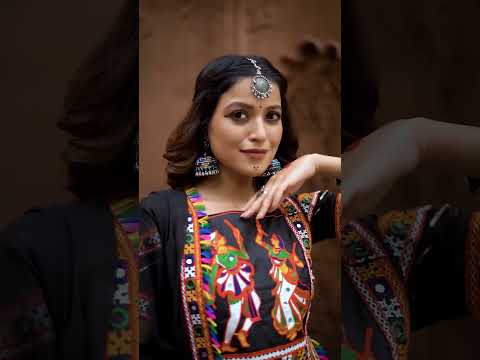 Gujarati Navratri Black Lehenga Choli With Dupatta Set for Garba
A black Navaratri lehenga choli with dupatta is a popular outfit choice for the festive season of Navaratri in India. Navaratri is a Hindu festival involving nine nights of dancing, music, and worship. The lehenga choli is a traditional Indian ensemble consisting of a skirt (lehenga), a blouse (choli), and a stole (dupatta).
The black color is considered elegant and versatile, making it a classic choice for Navaratri celebrations. It can be paired with vibrant and contrasting colors to create a visually striking look.
Note : ships in 1 days